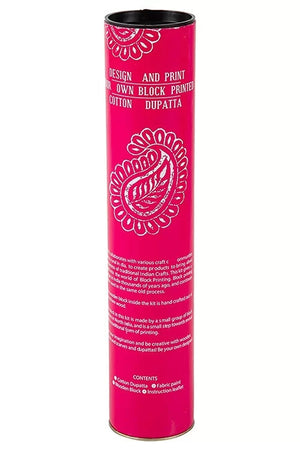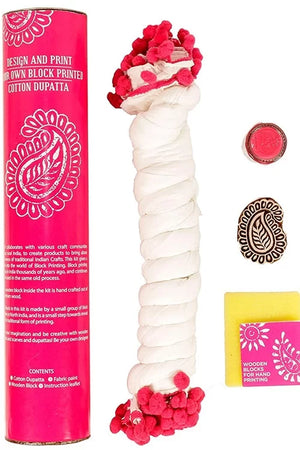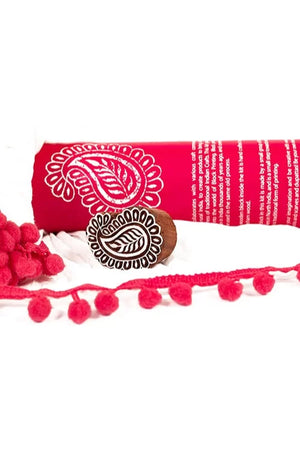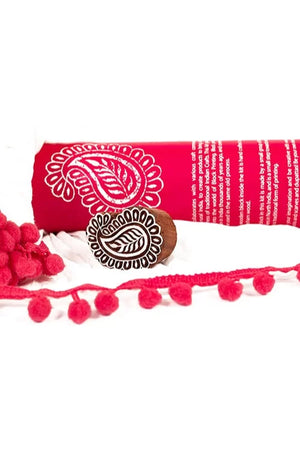 Wooden Block Dupatta painting – Paisley Design
 Completely lose yourself in designing this dupatta and forget about all your worries.

With this fun activity kit, you can enjoy printing paisley designs while teaching yourself about the nitty gritties of woodblock painting. Also, it's a great de-stressing activity! 

 Paint the Paisley design that is carved onto the wood block with the provided pink acrylic paint – or any acrylic paint of your own, if you want to create a colourful decoration.
You can create block printings of your own accord on other garments, gift cards, bookmarks, etc. and gift it to your friends and family.