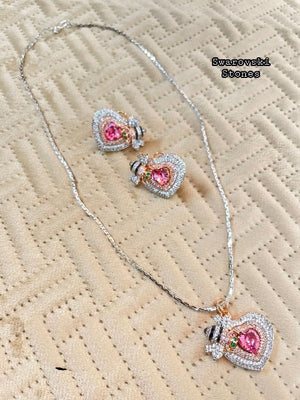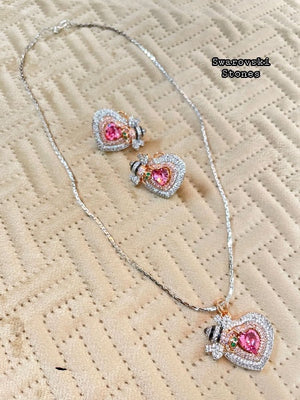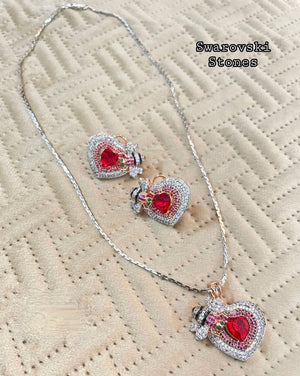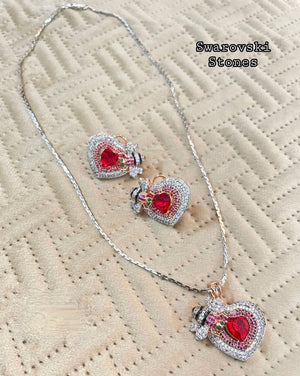 Tina Heart Shaped Pendant Set with Swarovski Stones
💓Give your sweetheart this thoughtful heart shaped pendant set! Pendant set features heart shaped pendant embellished with swarovski stones all over and ruby red/pink stone in the center.
Comes with 14 inch chain and matching earrings.
Available in pink center stone/ red center stone.