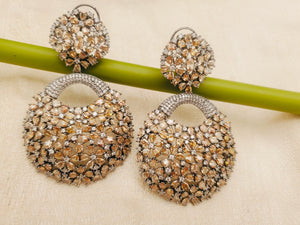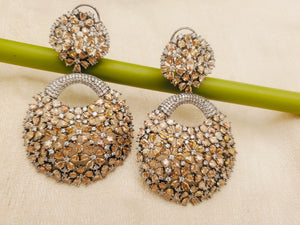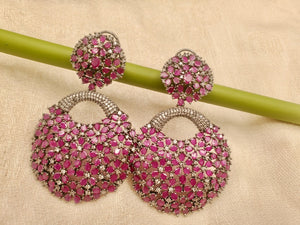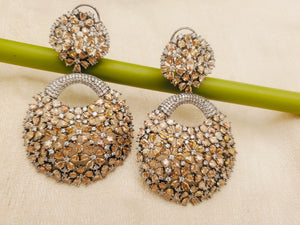 Suriya AD Earrings in Victorian Polish
Dazzle up your outfit with our Suriya earrings - they will be the talk of the town! These are statement earrings with AD stones all over! Lightweight earrings. Pair it up with your western dresses for the holiday season or pair with salwars, lehengas.
Available in champagne, pink and black colors.
Length: Approx 3.2 inches