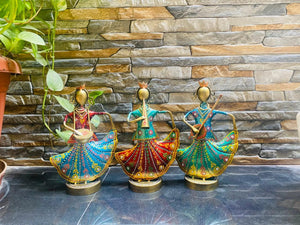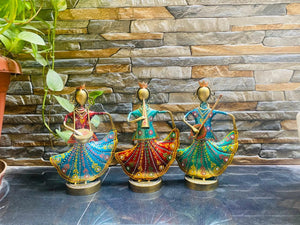 Set of 3 Ladies Musicians
Give an ethnic touch to your home away from home with this handmade musicians set!
This musicians set features 3 lady musicians in colorful skirts playing different instruments. It is colorful, vibrant and sure to add color to your decor or you can gift it to your loved ones. This beautifully crafted set is made of high purity metal. 
Size:Height: 10 inches Width: 6.5 inches. 
Care:
Can be cleaned with a wet piece of cloth.