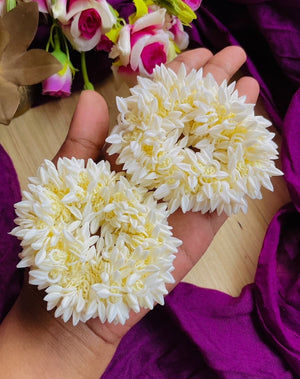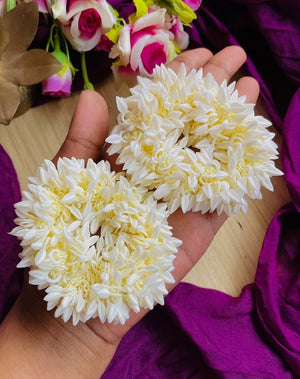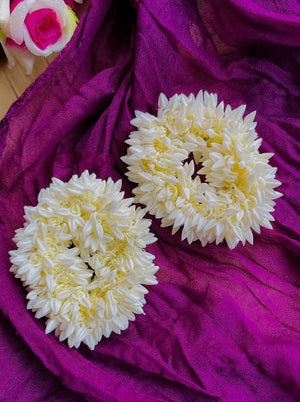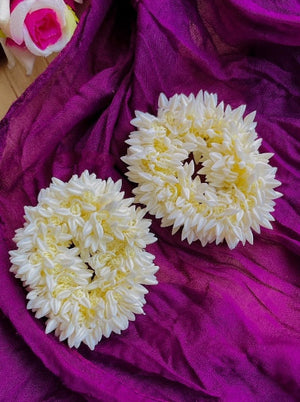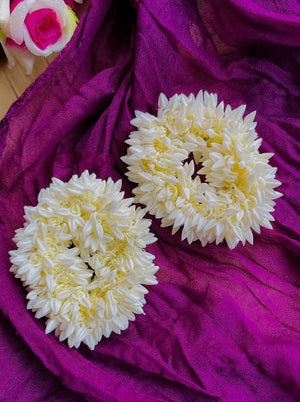 Scented Jasmine Rubber Band/Scrunchie – Set of 2
This set of two artificial jasmine rubber bands will give your hair style a floral touch! Each band is unique and one of a kind, so you can express yourself without breaking the bank. Try one today to take your hairdo to a new level of fabulous!
Great option for return gift for upcoming festivities
Price listed is for set of 2.
Diameter: Approx 3 inches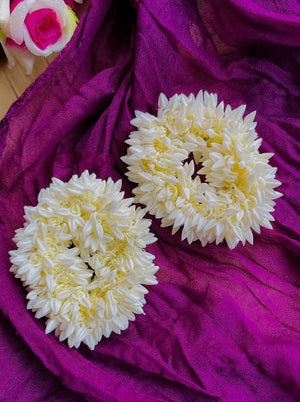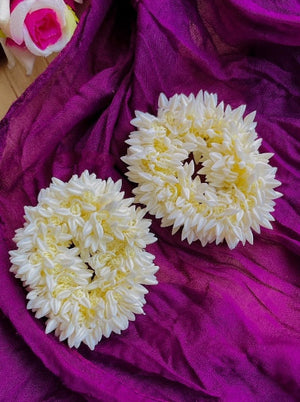 Loved the product
We loved product and got great feedback from friends
Hi Nidhi! Thank you for taking the time to review our product. We are so happy that you and your friends loved the product. Come back & see us!