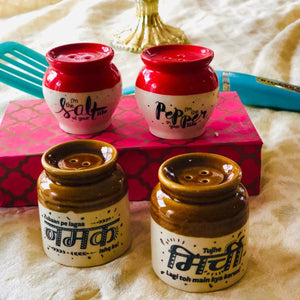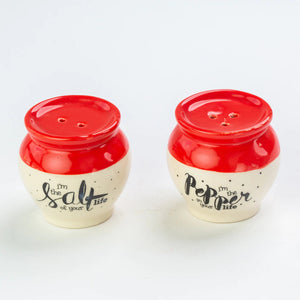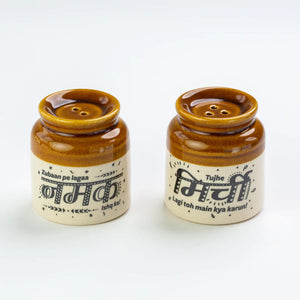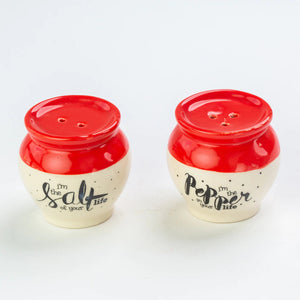 Salt & Pepper Shakers
True Love is like salt and pepper. Even a little sprinkle goes a long way!!!
Pour Salt n Pepper in your life into these adorable Matka shaped burnish they are sure to  add that splash of your color to your dinner table.
Just a sprinkle of seasoning from these jars and your food will turn in to a delight.

Size: 2.5 inches
Available in 2 styles - Classic & Match