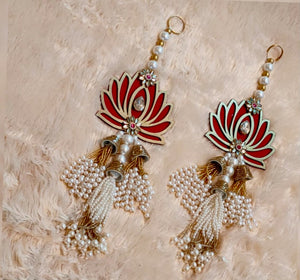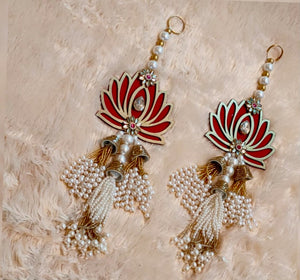 Lotus Pearl Hanging (Pair) | Indian Return Gift
Looking for a gorgeous gift for someone, this lotus & pearl hanging is sure to delight them! This hanging has a lotus motif with beautiful pearl latkans. Has elements of kundan and beads.
Can be used for decorations; has a loop to hang.
Length: Approx 11 inches
Sold as a pair; price listed is for a pair.