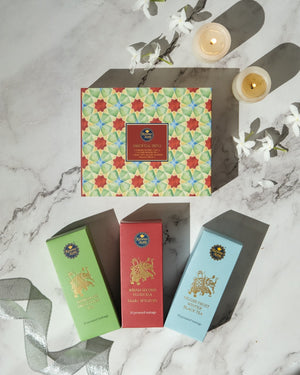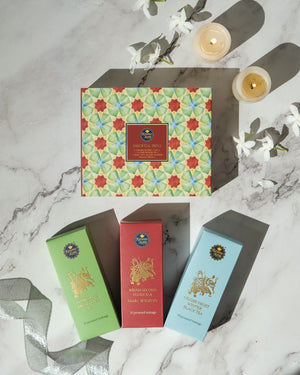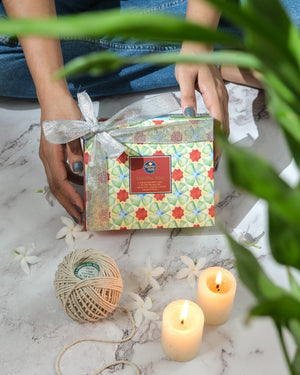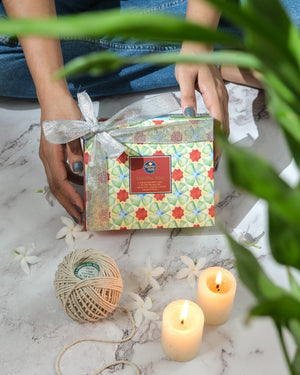 Essential India Gift Set
Bring on the calmness in your teacup with this Essential India Tea Gift Set. This set will has tea which directly comes from the heart of mountains; it can be Darjeeling, Assam or Nilgiri. 
Darjeeling First Flush
It is called the 'Champagne' of teas for its unique blend. It leaves you with a sweet and a mellow taste which is infused with a bold aroma.

Darjeeling Black Tea
Assam Second Flush:
Brews to a coppery cup which finishes on a nougat and biscuit notes with mild astringency.
Assam tea

Nilgiri's Frost Tea:
A blackish-brown tea leaves which leaves the cup with a colour of golden orange and strong floral overtones.
Nilgiri Black tea