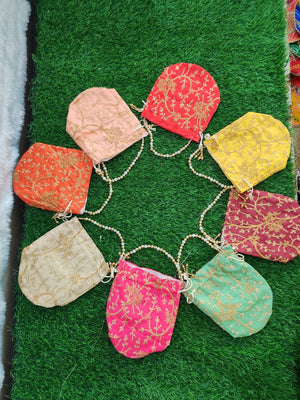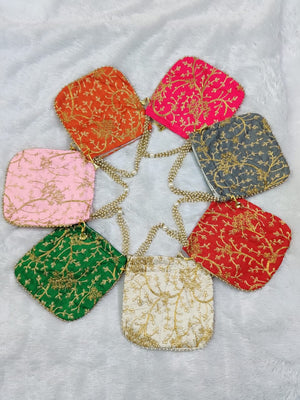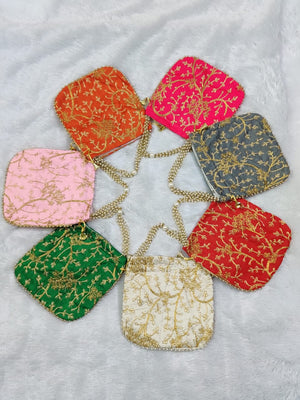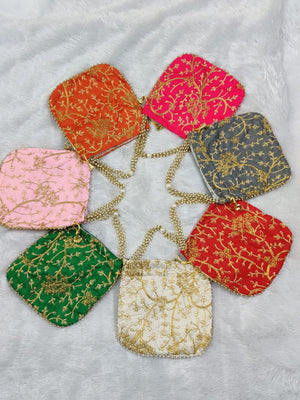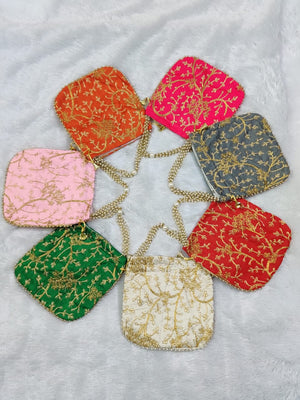 Embroidered Matka Potli Bag | Indian Return Gift Favor
This potli in cute matka shape is the perfect accessory for your next event. Made with embroidered fabric, it has pearl handles that makes it easy to carry. 
Size 8x9 inch 
Assorted colors will be given.Use it for yourself or return a gift/party favor to a special someone.
Price listed is for each potli