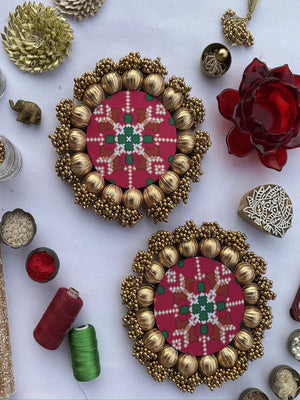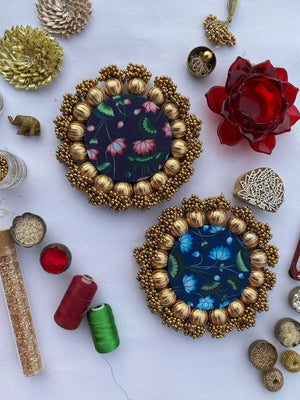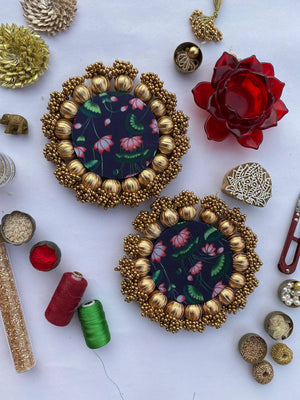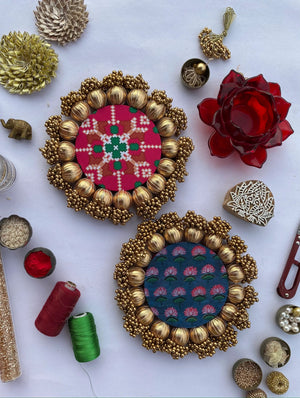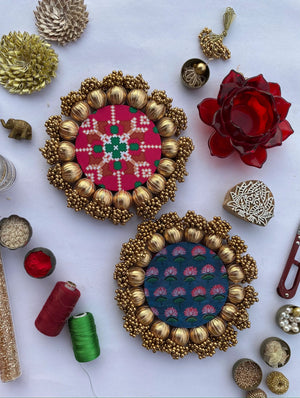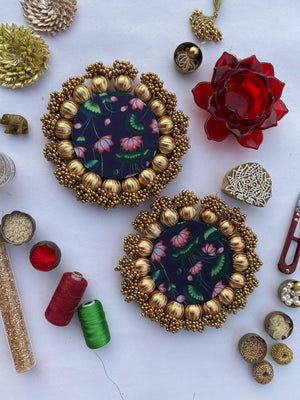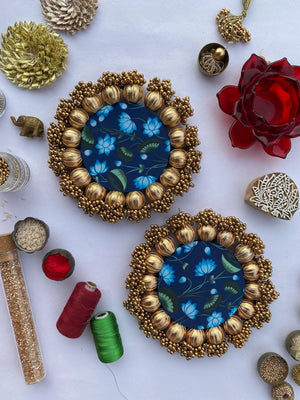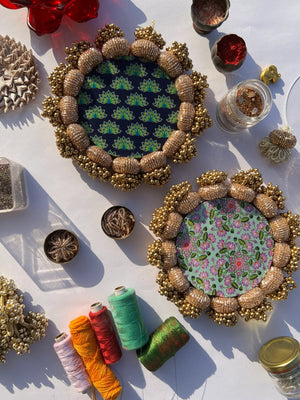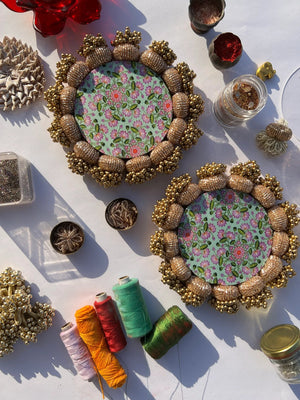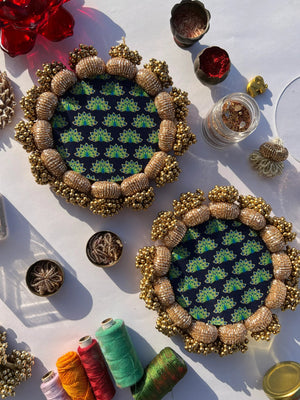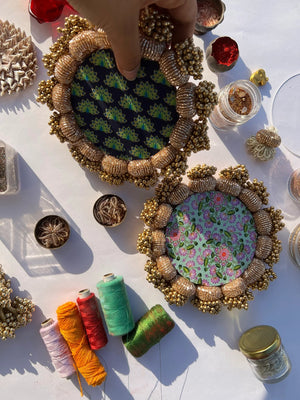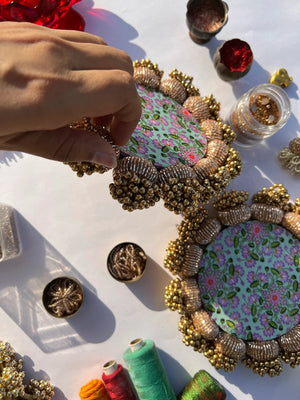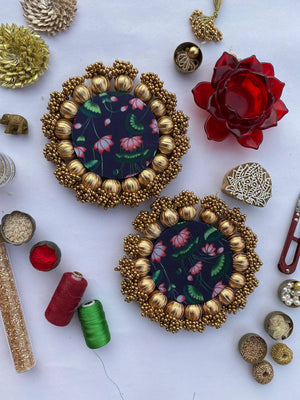 Diya Palette
Style these beautiful pallets with a tea light candle or diya in the centre and let bright traditions radiate in your homes. 
These can be used as coasters, sinhasan for placing god & goddess idols, mini rangolis, diya pallets and everything you like. 
 Size: 7 inches diameter
Sold as a pair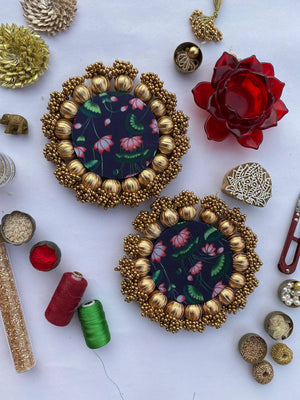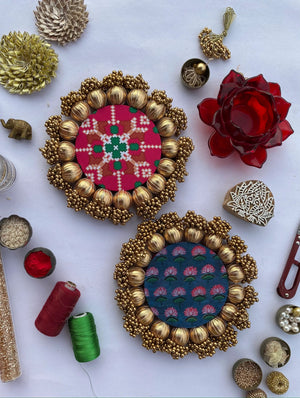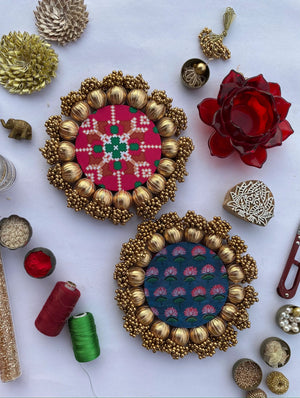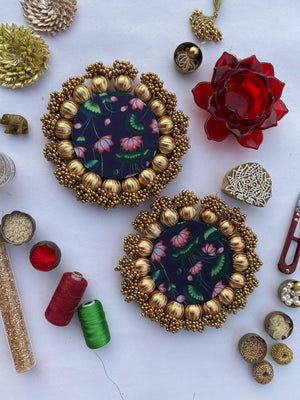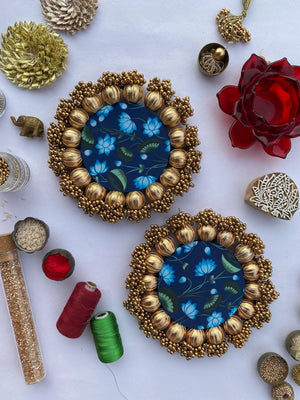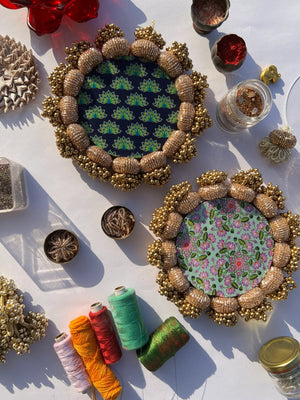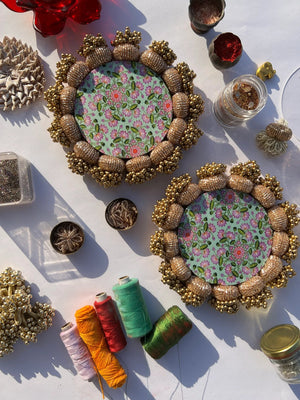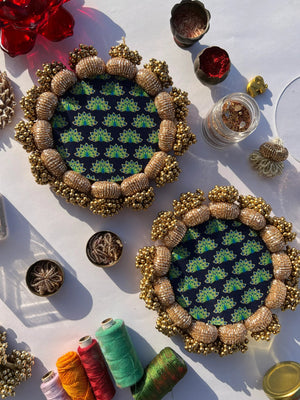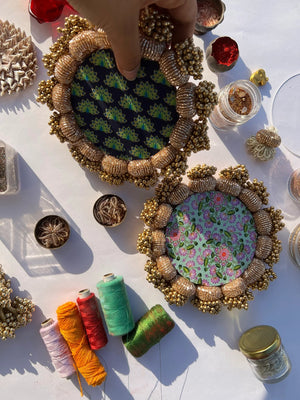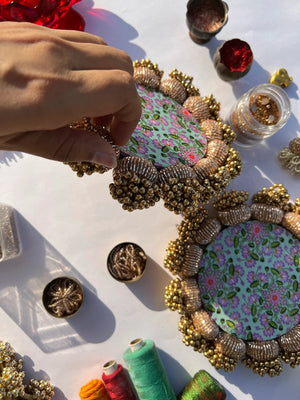 Diya palette!!
They are very beautiful and finished the Diwali look completely!! The package came very nice the quality is good with surprise gift!! I liked it!!👍😍😍
Hi Lucky, Beautiful Diwali decor! The diya palettes look even more goregous. Thank you for choosing Lotus Lane for your Diwali decor! So grateful!
very beautiful! perfect for diwali
These diwali palettes are perfect for Diwali decor