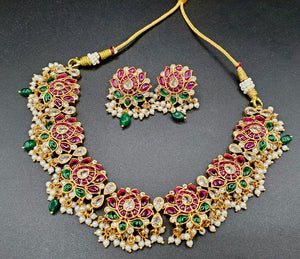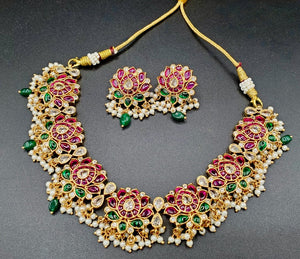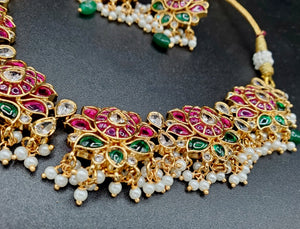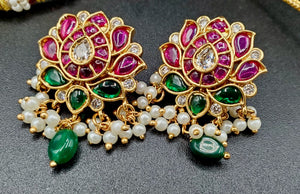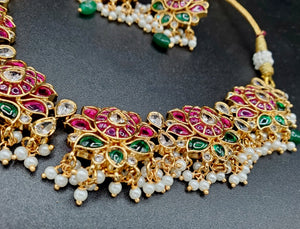 Priya Antique Real Kemp Necklace with Earrings
This Kemp Necklace is a stunning piece of jewelry that will add a touch of elegance to any outfit. The lotus charm symbolizes growth and new beginnings making it a perfect everyday accessory. Show your unique style with this beautiful and versatile necklace.
Can be used as a neckline piece.
Contains real kemp.
Comes with earrings