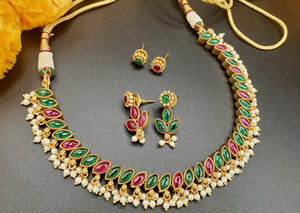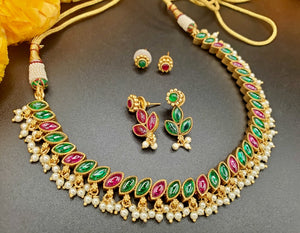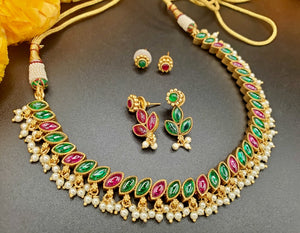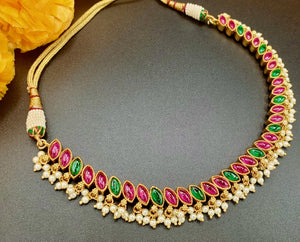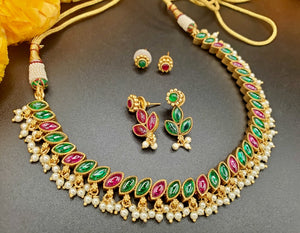 Tulsi Real Kemp Necklace
Dazzle the crowds with this timeless Tulsi necklace. Expertly crafted from real kemp, it features alternating ruby, green colors to create an eye-catching design.
Showcase your fashion sense with this one-of-a-kind necklace and its interchangeable studs for the earrings.
One side of earring drop is ruby while the other side is green.Comes with ruby and green studs for earrings to create 2 looks easily!