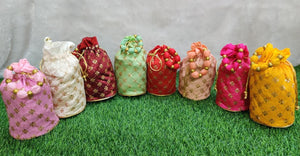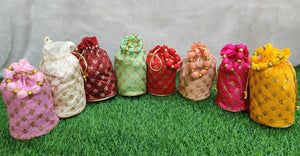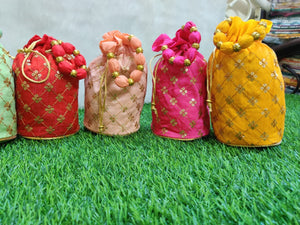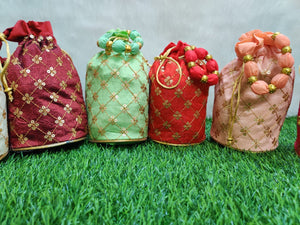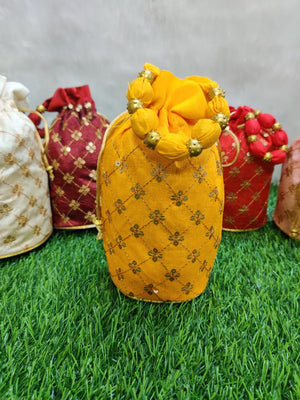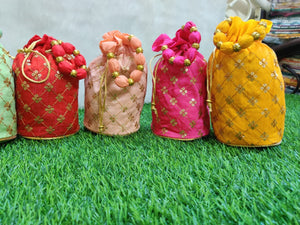 Potli with Sequins (Pack of 12)
A gift for any occasion, this potli with beautiful sequins is a delightful accessory. Crafted with a unique handle for easy portability and colorful sequins, it is well suited for a variety of purposes. This Potli adds a touch of glitz and glamour to any occasion.
Size: Approx 8 inch by 4.5 inches
Potli comes in assorted colors & sold as a pack of 12 potlis. 
Please note: White color is not available for sale.