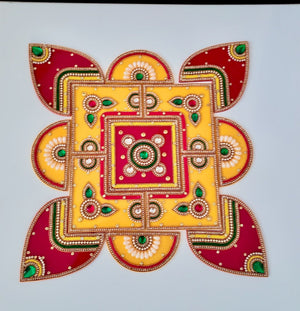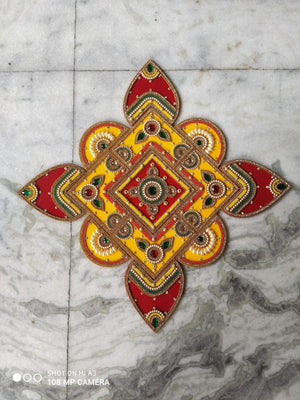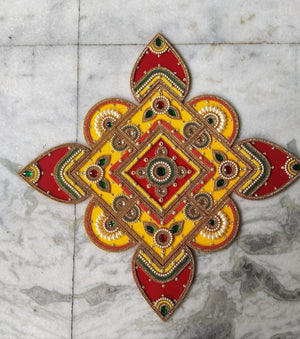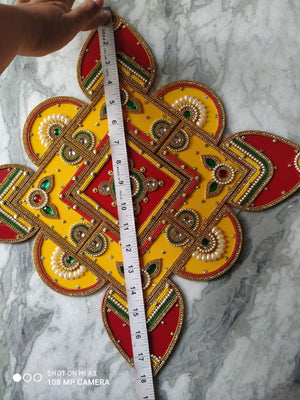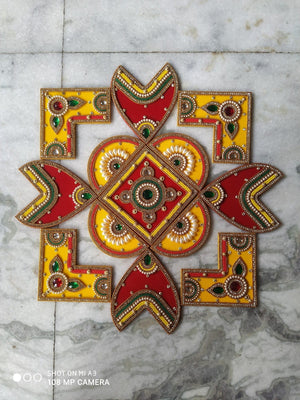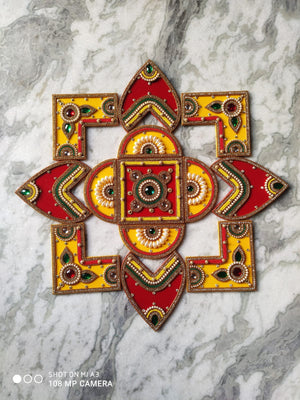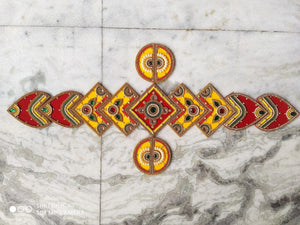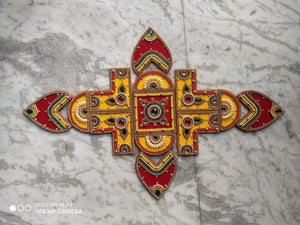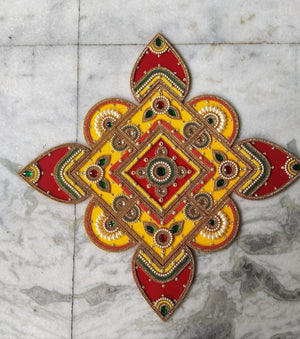 Opaque Square Rangoli
Beautiful square rangoli in vibrant colors. Has 13 pieces in total - 1 red square piece, 4 yellow pieces, 4 semi circle piece and 4 leaf shaped pieces . Can be arranged in multiple ways - let your creativity flow!

Rangoli pieces decorated with pearls & beads.
Measures approximately 19 inches
Care: Keep in cool and dry place (away from direct heat . Do not place any heavy objects on the rangoli.