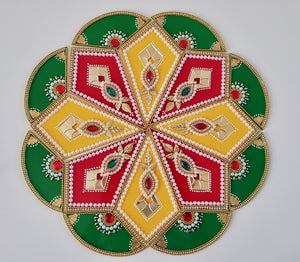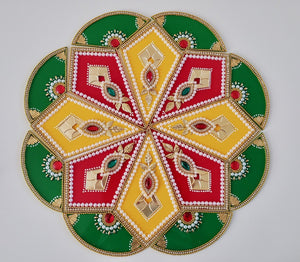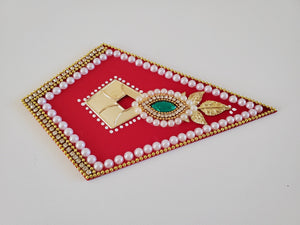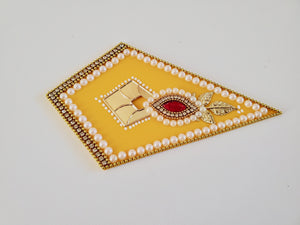 Multicolor Rangoli
Decorate your home with this 16 piece kundan rangoli. Consists of 8 pieces in red/yellow and 8 semi circular shaped pieces in green. All rangoli pieces decorated with pearls, bead, stones.
Measures approximately 15 inches
Care: Keep in cool and dry place (away from direct heat) . Do not place any heavy objects on the rangoli.