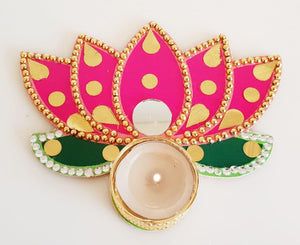 Lotus Diya with Mirror (Pair)
Gift your guests this exclusive lotus diya with mirror work, it is bound to cause extreme happiness! This diya is pink, lotus shaped and has mirror work on it. Has a tea light holder.
Size: Approx 5inches
Sold as a pair. Price listed is for a pair.