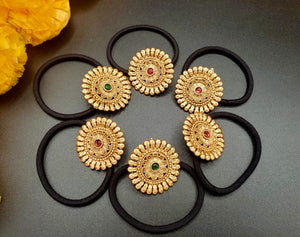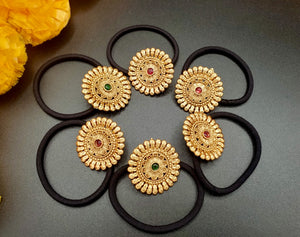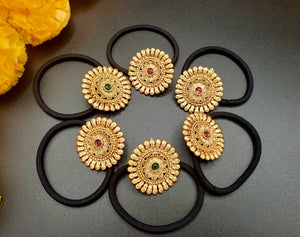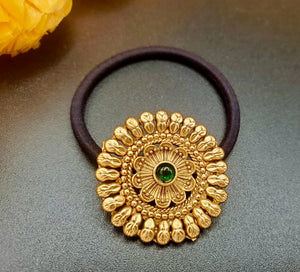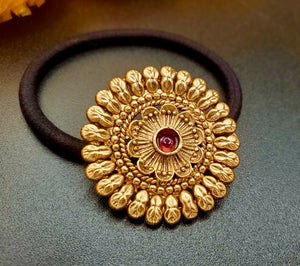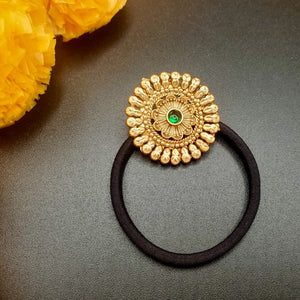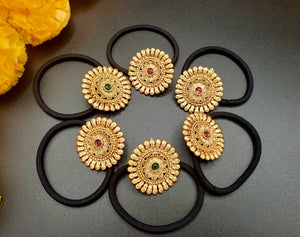 Gold Pendant Rubber Band
This gold pendant rubber band is the perfect antique hair accessory for any festive look. It securely holds your hair in place while adding a luxurious touch. Pendant has gold like polish pendant with single center stone.
Material: Gold Pendant Rubber Band is made of fabric and elastic, copper brass alloy and imitation AD stones.
Diameter of pendant: Approx 1.5 inches. Price listed is for single piece.