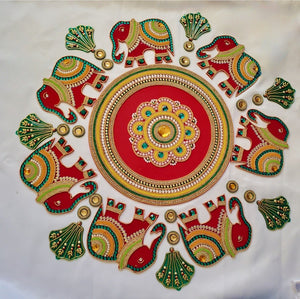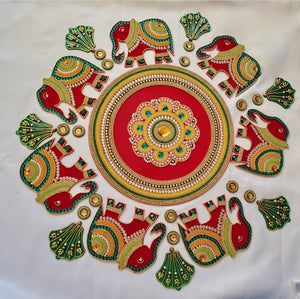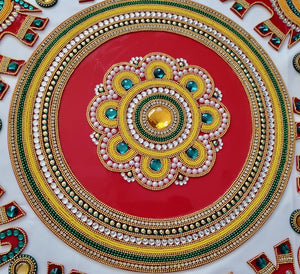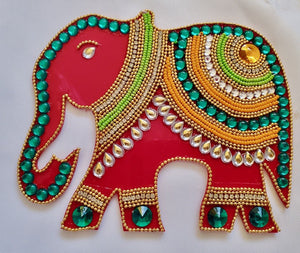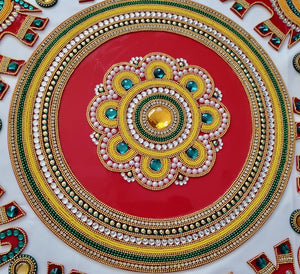 Big Size Elephant Rangoli
Make a statement with this big size elephant rangoli. Elephants are symbol of divinity and royalty and this rangoli is just that!
This big opaque rangoli consists of 21 pieces in total - 7 elephant pieces in red; 7 embellished pieces resembling leaves and 1 round center piece in red & yellow. All pieces are embellished with pearls, beads and kundan.
Measures approx 23 inches in diameter.
Care: Keep in cool and dry place (away from direct heat) . Do not place any heavy objects on the rangoli.