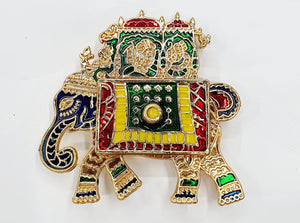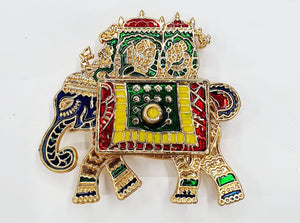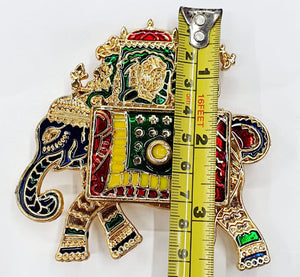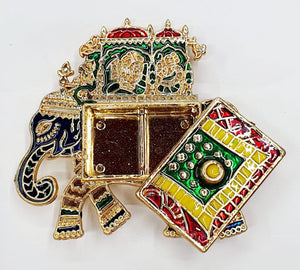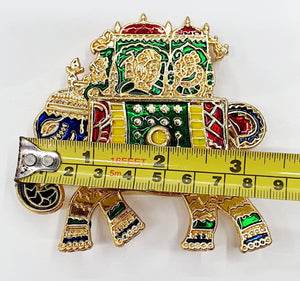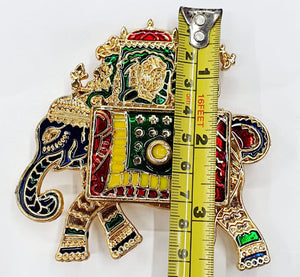 Elephant Haldi Kumkum Holder (Pack of 6)
Delight your guests with this royal elephant meenakari haldi kum kum holder. The holder is designed in an elephant shape with 2 containers separately for haldi and kum kum. This kumkum holder can be used to store kumkum, turmeric, and chandan.
This wonderful handicraft can be gifted to you near and dear ones on special occassions like diwali, navarathri, upanayanam, sathyanarayana pooja and so on!
Use it for yourself or return a gift/party favor to a special someone.
Size: 3 inches approximately
Sold as a pack of 6. 2 packs (12 pieces) available