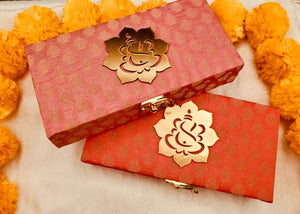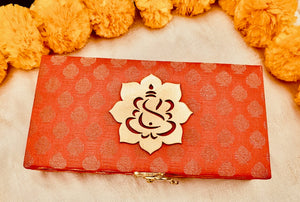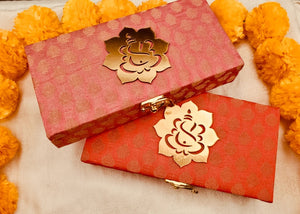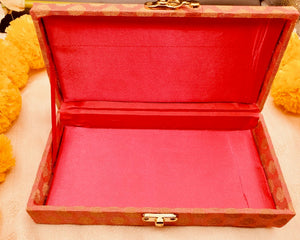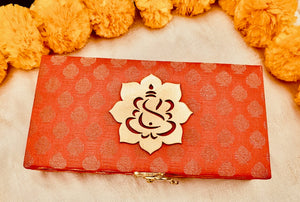 Brocade Box with Ganpati Motif | Indian Return Gift Favor
Gorgeous gift box to gift your guests ! This box is a versatile gift option for upcoming festive celebrations. 
Comes in 2 different colors, pink//red; Made of MDF. Has a Ganpati motif on top and covered in beautiful brocade fabric. Assorted colors will be given.
Use it for yourself or return a gift/party favor to a special someone.
Approx size: 8 inch * 4 inch *1.25 inch
Price listed is for single piece.